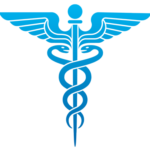 Like many aspects of American life, the Coronavirus has caused significant changes to Medicare and Medicare benefits. Key among those are expanded access to telehealth services in order to allow beneficiaries to continue to access healthcare while sheltering in place, expanded access to Coronavirus testing, and the relaxation of some rules around cost sharing.
Coronavirus Testing
The Centers for Medicare and Medicaid Services (CMS) now permits Medicare and Medicaid beneficiaries to get tested for COVID-19 without a written order from a physician. This change will allow more individuals to be tested and help contain the spread of the virus. Under the new rules, any health care professional will be able to order a Coronavirus test, which will then be covered by Medicare. This includes pharmacists enrolled in Medicare as a covered laboratory.
In addition, CMS permits test kits to be brought to the homes of individuals who are not able to leave their homes. Medicare will cover the costs of these at home tests. Medicare will even pay for lab companies to collect samples for testing in nursing homes, which house many American seniors and have proven particularly susceptible to Coronavirus infection.
CMS has allowed Medicare Advantage and Part D prescription drug plans to relax copays and cost sharing for Coronavirus testing.
Medicare may also cover some antibody testing. Antibody testing can aid in determining if an individual may have developed an immune response that lowers their risk for COVID-19 reinfection.
Telehealth Expanded
In response to the Coronavirus and in consideration of the risk it poses to seniors, CMS has expanded access to telehealth services under Medicare. Telehealth services allow people to reach a medical professional by phone or video conference to receive medical care. This allows Medicare recipients to get medical services and advice from the comfort of their homes, all while avoiding travel to places that may present an infection risk. Telehealth benefits are also available to nursing home residents.
Under the new rules, many services that were not previously available through telehealth are now permitted, even under original Medicare. This means that approximately 40 million Americans now have expanded access to telehealth benefits. Virtual ER visits are now permitted. Medicare recipients can access physical therapy, occupational therapy and speech language pathology through telehealth.
Doctors will also receive Medicare payments for clinical calls with patients. This means that Medicare recipients who have difficulty with videoconferencing technologies can access health care providers through a simple phone call and still have those services covered under Medicare.
Medicare co-pays will apply to telemedicine visits. However, CMS has permitted providers to waive or reduce cost sharing for telehealth visits during the Coronavirus crisis.
Be Safe, and Be Well
In the current climate, it is more important than ever to be cautious and take care of your health. Medicare recipients should take advantage of these changes to Medicare to do their part to help keep themselves, and the rest of the world, safe and healthy.