If you are automatically enrolled, you will receive a Medicare letter within your 7 month initial enrollment period, nearing your 65th birthday.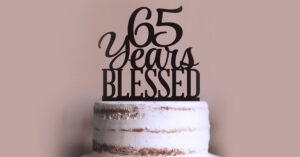 Now that you are enrolled, you will need to choose which benefits are right for you. If you don't act, you will be automatically enrolled in Medicare Part B, and will be responsible for a monthly premium. You can tailor your coverage to your own budget and needs by opting out of Part B or making several other changes to your coverage.
One of the first questions you need to ask yourself is whether you want to keep Medicare Part B.
Part B covers many services not included in Part A, including services provided by doctors and nurses, ambulatory services, and preventive services. Part B also covers chemotherapy, durable medical equipment, lab work, physical therapy, x-rays, and (in certain settings) prescription drugs.
Another important decision to make is whether you want Original Medicare or a Medicare Advantage Plan.
Medicare Advantage (also known as Medicare Part C) provides hospital insurance, medical insurance, and prescription drug coverage through a single plan with a single card. Offered by private companies, these plans provide all the benefits of Medicare Parts A & B. Some plans provide additional benefits, such as prescription drug coverage, vision, dental, hearing benefits, and even health and wellness programs. You must have Medicare Parts A & B to enroll in a Medicare Advantage plan. Each Medicare Advantage Plan has a specific service area, and we offer several with coverage in New York.
If you don't do anything, you will be enrolled in Part B on the effective date on the front of your Medicare card.
Participation in Part B is not free, and you will need to pay an income-based monthly premium. You will also be responsible for a deductible, in addition to 20% of what Medicare determines to be a "reasonable charge" beyond the deductible.
You may also purchase a Part D plan, which provides prescription drug coverage beyond what may be covered in Part B.
All individuals on Medicare qualify, regardless of health status. Part D plans must provide certain minimum coverages, but plans offer widely different coverages beyond this minimum. There are roughly 20 different Part D plans offered in New York. If you do not sign up for Part D when you become eligible, you may incur a penalty for signing up late, resulting in increased premiums.
Finally, you may wish to purchase a Medicare Supplement Insurance (Medigap) policy.
Medicare supplemental plans assist with deductibles applicable to Part B plans, and provide coverage for healthcare products and services not covered under Part B. There are 11 standardized Medigap plans available. In New York, individuals can enroll for Medigap coverage at any time during the year.
If you have questions about what to do next, or wish to sign up for Medicare Advantage, Medigap, or a Part D plan, we would be happy to be of assistance.